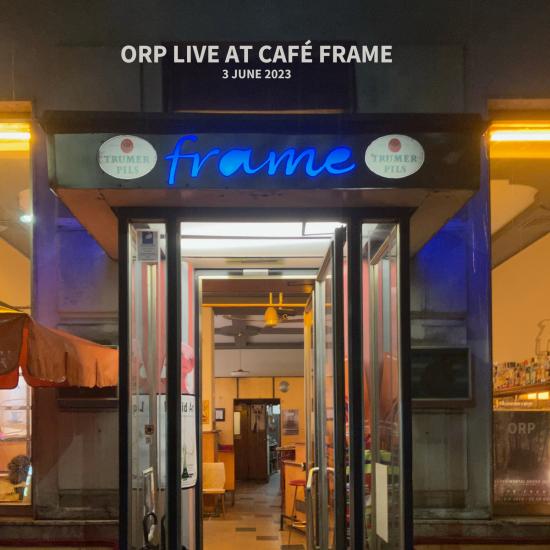 If you're sad because you missed our concert at Café Frame on June 3rd, 2023, don't despair, for we've decided to make it available as a digital download through our Bandcamp page. That evening, we played some tracks from our most recent album "OOO" as well as early previews of our next project. The concert is presented pretty much as it was performed, with no overdubs; only a few sections with technical issues had to be edited out.
We regard this as an "official bootleg". Due to the lack of a PA and sound board, we recorded this with a portable recorder that was placed about 6ft away from our amps. It picked up our music in decent stereo, but also contains the occasional audience noise. Please do not expect pristine sound quality.
The recording will be available from June 9th, 2023 until September 30, 2023 exclusively on Bandcamp.
Track titles:
"Takeoff, Layers of Dust > Chimes Immersed in Lava"
"Late Evening She Drinks Cocoa and Reads Short Stories by Raymond Carver"
"Bird-o-tron"
"Frog-a-thon"
"Goodnight"
"Confluence"
The total running time of this album is approx. 74 minutes.
Download / Stream

Download or stream the digital album in MP3, AAC, FLAC or WAV: Bandcamp
Orp is an experimental ambient drone ensemble featuring Mig O'Rourke (electric cello, muurni khuur, electric bass) and Horst Prillinger (electric guitar, electric piano, synthesizer, bass guitar). The band plays in a distinct style located between drone, ambient, dark ambient and experimental music, making extensive use of improvisation.