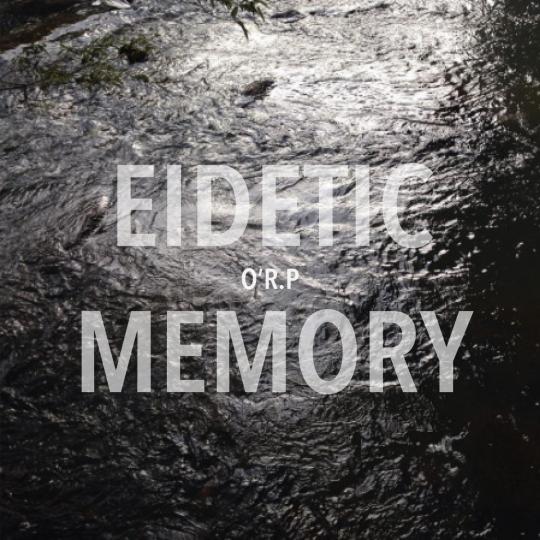 Our first album proper, EIDETIC MEMORY represents our musical evolution and is a step up from our previous efforts. Rather than just a collection of tracks, we tried to create a cohesive listening experience around a sonic concept. We wanted to lose much of the bleakness present in some of our early work, go for a warmer, more welcoming sound and create something of a musical narrative in the process.
The result turned out to be more cinematic than we had expected. We now think of this as a soundtrack for an imaginary movie. The plot of the movie is summarized in the track titles, and we hope that you can see the movie in your mind's eye as the music plays.
A limited edition audio CD can be ordered from us via Bandcamp. The CD comes in a 6-page colour digisleeve with photographs by Mig. It is limited to 100 copies.
The album is available digitally via Bandcamp as well as through iTunes, Amazon, Spotify, Deezer, Juno, eMusic and other digital music sites from 26 January 2018.
Track titles:
"I Stood on the Beach and Beckoned to the Waves, Which Spilled Dead Flotsam Onto the Sand" (8:57)
"We Slept to the Sound of the Machine and Dreamt That Our Hands Were Touching the Silken Sky" (8:14)
"The World As We Knew It Was Ending, But the Children Still Played Hopscotch" (3:23)
"In the Morning, Rays of Sunlight Entered the Room and Touched Your Skin" (10:09)
Orders
Order limited edition audio CD: Bandcamp | ebay
Download digital album in MP3, AAC, FLAC or WAV: Bandcamp (includes 4 bonus tracks)
Orp is an ambient chamber jazz ensemble featuring Mig O'Rourke (electric cello, theremin) and Horst Prillinger (electric piano, organ, sitar, guitar, bass). The band plays in a distinct style located between minimal music, drone, and ambient music, making extensive use of improvisation.