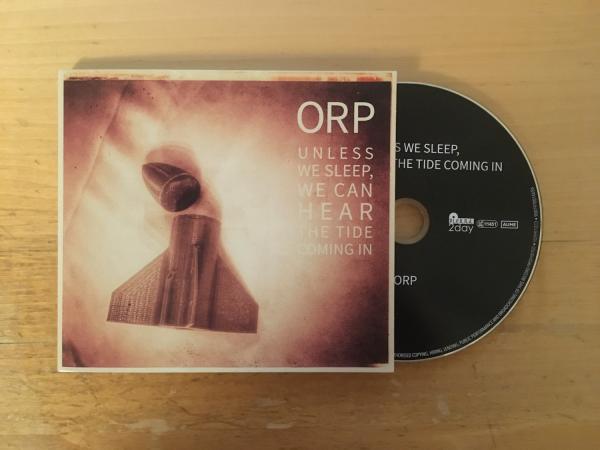 Our new album will be available on audio CD and through all major streaming and download sites on July 10th, 2020.
Come, see real
flowers
of this painful world.
--Bashō (1644-1694)
"Unless We Sleep..." emerged from a number of recording sessions that took place between July 2019 and May 2020. It was a time of exploration and experimentation, of moving further away from the sound that had characterized our first albums. More stretched out, more meditative, but also more abrasive, these are the soundscapes that have defined the past year for us. Stylistically, the album picks up where "Orp 4" left off: more drone than ambient, these are slow, multi-layered musical textures based entirely on electric guitars and electric cello.
For those of you who love to touch physical objects, we have a very cool-looking CD (limited to 100 copies) in a digipak with photographs by Guatemalan photographer Axel Pimentel, exclusively available on our Bandcamp page. Of course the CD also includes the download for all 7 album tracks. All orders come with our infinite gratitude for supporting our project.
CD orders placed through our Bandcamp page are already shipping now!
Track titles:
"Helicopters Flare" [watch video]
"Assault Rifle"
"Orbiting"
"Golden River"
"Room 36 (Her Ghost)"
"Core Immersion"
"And in Our Darkest Hour"
The total running time of this album is approx. 63 minutes.
Orders
Order CD or digital album in MP3, AAC, FLAC or WAV: Bandcamp
Orp is an ambient chamber jazz ensemble featuring Mig O'Rourke (electric cello, electric guitar, muurni khuur, theremin) and Horst Prillinger (electric guitar, electric piano, electric sitar, bass guitar). The band plays in a distinct style located between minimal music, drone, and ambient music, making extensive use of improvisation.